I was checking the mail & suddenly...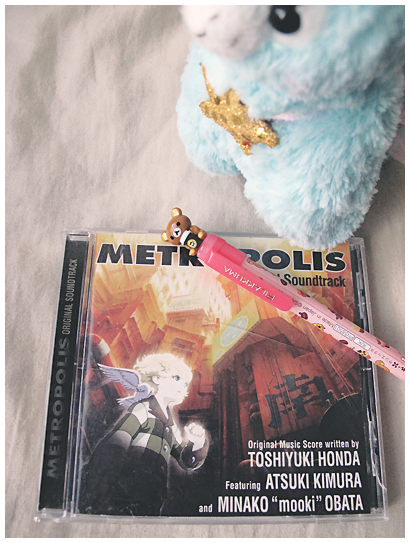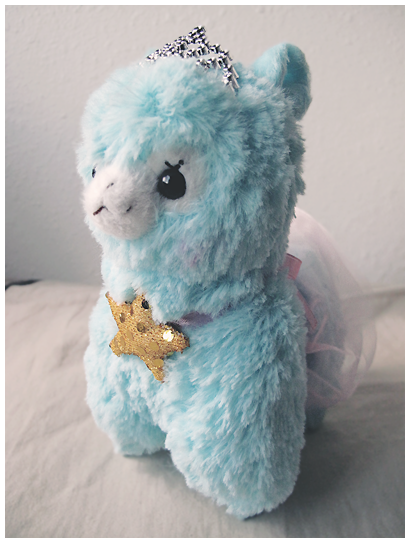 He recalled that I was hoping to add a blue alpaca to my Alpacasso collection. This might have became my favorite one so far. A friend has a pink Alpacasso named Saga(she's Saga biased), & I agreed to name this one Shou. Isn't it fitting?

In addition, there was a Metropolis soundtrack, which unfortunately, was damaged during transit. The disc is fine, but I am still sad that the case is damaged. I am a huge fan of Osamu Tezuka & Katsuhiro Otomo, so Metropolis is a certainly one of my favorite movies, which includes a wonderful soundtrack.

Lastly, there was a Rilakkuma pencil which wasn't actually for me, but for a friend.

Labels: alpaca, alpacasso, amuse, arpakasso, metropolis, rilakkuma




simple meal ideas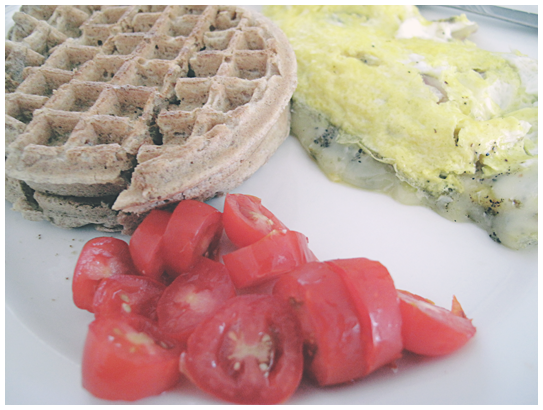 Whole wheat waffles(syrup is on the side so that I can dip & control the intake as well as prevent soggy waffles that comes with drowning it in syrup) with an onion omelette & cherry tomatoes.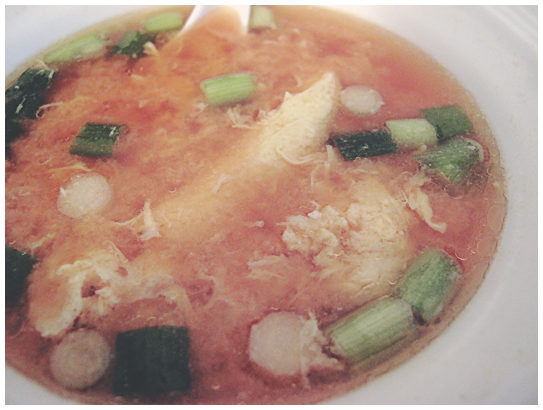 Egg drop miso soup. I purchase the large containers of miso paste, which can be used in many things, not just as a soup. More things can be added, but this is easy for when I'm getting close to finishing off my groceries.



Alfredo pasta with spinach. Most pastas go on sale, so I buy about 2 boxes every time I go shopping. More textured pastas can hold more sauce, so I use them for recipes like this. I like to add spinach, cherry tomatoes, & sometimes chicken.
summer moon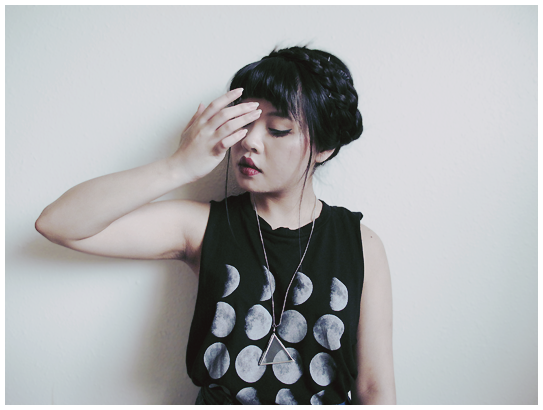 My first shirt from Brandy Melville. As seen previously, there are a few shirts that I found interesting but I decided to go for this one for now. I was going to wait for an accessory that I've also been wanting for a while to arrive before taking any photographs, but a friend had requested a photograph & I suppose I was eager to wear it anyway.

I am pairing it with a triangle glass locket necklace that I put together myself in place of the necklace that I wanted to wear it with.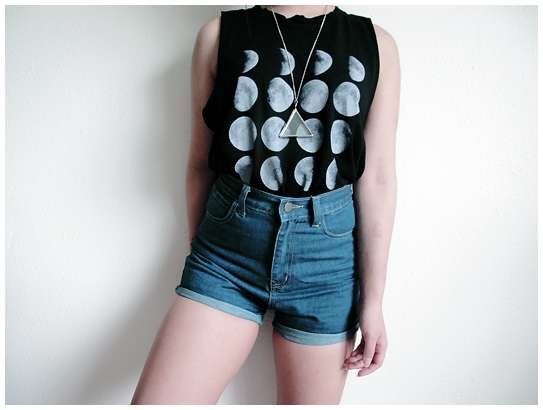 The shorts are from Runway Bandits, & I hadn't mentioned them before because they were actually way too small for me, despite having carefully measured & compared my measurements to the model. I purchased shorts from their store before, & they fit perfectly, but that wasn't the case for these. It was really small around the legs, so I worked hard to lose weight over the summer so that I could squeeze into these. However, one night I thought "I would really love to wear these before summer ended..." so I decided to try to make them have a cut-off effect, which would allow my legs to fit into them comfortably. Instead, when I folded them out, put them on, & folded them back up myself(only one fold rather than the original two), it fit perfectly fine.


iszo terrible at their job.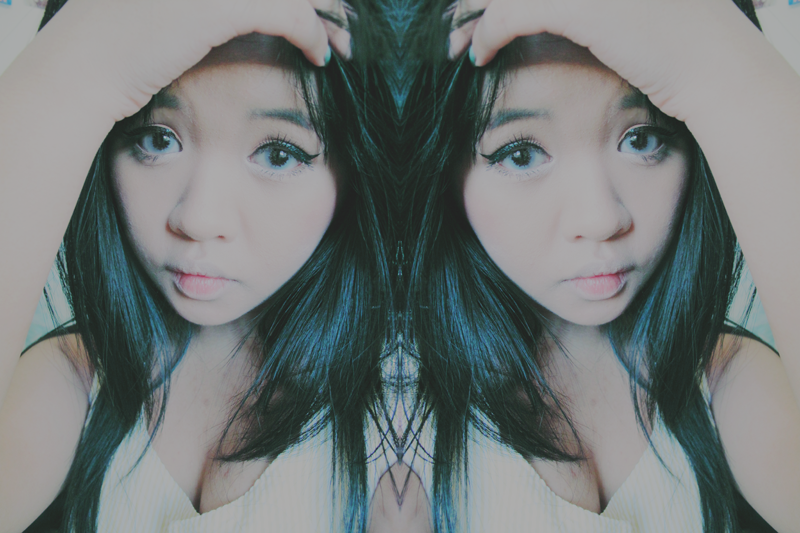 I'm finally doing a review on my EOS Bubble Grey lenses, as well as my negative experience with ISZO CIRCLE LENS.

On their website, it says that it takes about fifteen days for an order to arrive, & one-two days for orders to be shipped. I had placed my order on June 7th, but my order wasn't shipped until June 24th. I had sent them an e-mail after about a week or so, questioning what my order's status was, but it was unanswered. This seemed unusual, since so many people are sponsored by this store, & give them good reviews so it seemed reliable.

Finally, on June 18th, they sent me an e-mail saying that my order has been updated to "Processing," & included a link for me to view my order--& the link didn't even work. I replied to their e-mailing, addressing that the link doesn't work & my order was approaching three weeks without notice of shipping, & also mentioned how my previous e-mail was ignored. I hadn't received a notice of shipment or a tracking number, but they replied saying that my order shipped on the 24th, & provided a tracking number. However, they didn't tell me through what service may I track my order. I tried USPS, EMS, & DHL. Finally, I e-mailed them again asking which service does the tracking number correspond to. They replied saying "We ship the order through post office, Malaysia." Okay, fucking great. They didn't provide a link. I thought "No big deal, I'll just Google it." So I did, & apparently this is not correct.

I e-mailed them once again, saying that my tracking number still doesn't work for that site. & I started to wonder why they didn't just give me a link to where I can track it.

Finally, on June 30th, they e-mailed me my notice of shipment--six days after it had been shipped. It provided my tracking number & where I could track my package. I tried tracking it, & it still didn't work. Gosh, thanks so much.

I wasn't able to track my package the entire time. The customer service was terrible. Finally, I checked their social networking sites, & noticed that on Facebook, they announce that they would be on vacation at the beginning of June, & then mentioned that there's a delay in processing orders & replying to e-mails because they were getting caught-up. I have no idea why they didn't put this important information on their official site because here's some news: not everyone uses Facebook avidly.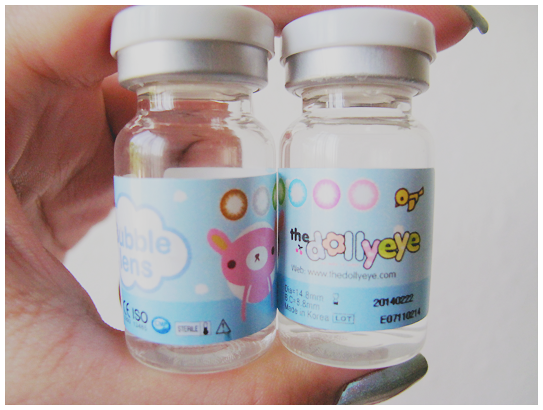 I received my order on July 9th. It required a signature, so at least that was good. It came packaged in a typical bubble wrap envelope, & was also bubble wrapped within. The lenses came undamaged.


(Excuse my wrinkles, I haven't been getting much sleep lately)
The lenses are extremely comfortable, as expected from EOS lenses. I was able to wear them for 8 hours without any discomfort or drying. They are also very opaque even on my extremely dark eyes, which is also expected from EOS lenses. The design provides a beautiful gradient effect towards the pupils, so my eyes don't appear to be looking in different directions(which is so common among circle lenses) & also make my pupils appear larger. The enlargement effect is also satisfactory.

I love the somewhat teary effect that these lenses provide. They're versatile in that they can be used for simple/sweet looks, as well as more sexy/formal looks.

I wont mention whether they look natural or not. I never understood why people gave negative reviews for lenses that are opaque as not being "natural." Why are you buying grey lenses to look natural? Idiot. The purpose is for there to be a color change.

Overall:
EOS Bubble Grey - EOS lenses are always extremely comfortable, & are known for their comfort. These lenses don't fail to support this claim. In addition, they're extremely opaque & noticeable on my nearly-black eyes. They give a beautiful effect, & I will repurchase these lenses in the future, maybe even in a different color.

ISZO CIRCLE LENS - Unprofessional in that they don't update their official site with important notices, such as the fact that they were on vacation so orders were put on hold. Customer service was extremely unhelpful, & my notice of shipment was late. Wasn't able to track my package, although it arrived safely. Processing & shipping took too long--a lot longer than what their site states. I will not be buying from their store again.
Labels: bubble grey, circle lenses, eos, iszo circle lens, iszocirclelens, review




thanks, but no thanks



Why not just be yourself & do & like what you want. I'm not a cool person. I'm the complete opposite of a cool person. I don't choose to be different because I want to. It puts me through a lot of stress to be different. I certainly want more people to understand my opinions, but I don't want them to completely copy who I am.


Born Pretty Store's false eyelash kit

Born Pretty Store's false eyelashes. Seeing that they sold similar lashes to the ones that I've purchased from Pretty and Cute but for a lot cheaper, I decided to purchase from their store. In addition to being cheaper, the kit includes tools to aid in applying false eyelashes & eyelash glue.

Born Pretty Store is located in Singapore(?), & provides free shipping internationally, which is amazing because Pretty and Cute doesn't, & still has a shipping fee for domestic orders. They have a variety of lashes, as well as provide other products such as cosmetics, lenses, accessories, & clothing. However, none of the other products interest me simply because they are suited to my tastes.


I purchased my lashes on June 18th for $5, because the person that referred to the site provided a discount code. I saved a few cents. You can browse the other eyelash kits that they provide here. Most of them are less than $6.

I wasn't provided a shipping confirmation or tracking number, but my order arrived on July 2nd in a typical bubble wrap envelope.


I've owned lashes from this brand before(not this design), I believe they are Taiwanese. They have ten pairs per box, which is quite a lot! They are also very well made, so they can be used multiple times. I thought that this design would look unnatural(like the lashes on the female characters in Karneval), but they're extremely natural looking & look extremely beautiful in addition to being comfortable. I have never used this eyelash glue before. It uses Japanese writing, but the brand itself is Chinese(Zi Xian Na).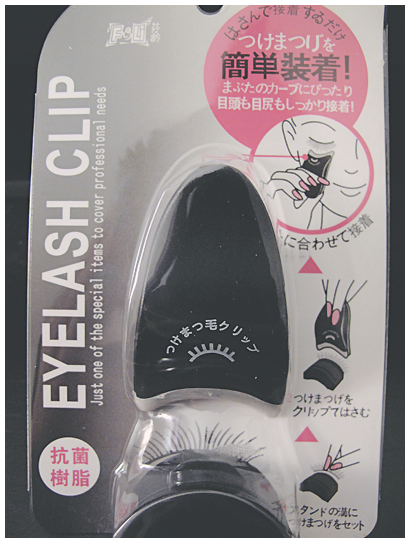 I have also never owned an eyelash applicator. This is a Japanese brand. You simply attach the lashes(which already have a bit of adhesive to it) to the stand, then pick up the lashes with the clip, apply glue, & apply the eyelashes. I tried to use it, but it was actually really difficult & it's impossible for it to follow the shape of everyone's eyes perfectly, so I was not able to press the ends of the lashes firmly in place & ended up just using my fingers like I usually would. I've seen some people use it flawlessly, but it's just not for me.


Here's a closer look so that you can see that the brand itself is indeed Chinese. It also comes with a tool that appears to help press the eyelashes into place. The glue dries clear, which isn't as good as drying black but it's better than drying white. I just go over it with eyeliner either way though, & it seemed to turn out the same. I really love this glue, it lasted all day without peeling up although I have really watery eyes.


As you can see, it dries completely clear. Unlike other brands that claim to dry "clear" but dry white.

Overall: I didn't intend this to be a review, but whatever. Born Pretty Store provides lashes similar to domestic stores, but at a lower price & with free shipping. They ship within 24 hours, & my order arrived within a reasonable time(two weeks overseas). However, they do not provide shipping confirmation or a tracking number. Despite the too-good-to-be-true pricing, the lashes are extremely well made & look beautiful & can be worn comfortably. The eyelash glue provided is also surprisingly durable, & lasts all day. I will purchase my lashes from this store again.
Labels: born pretty store, eyelashes, make up, review




avocado salad & roasted chicken

I'm sorry!), so we end up at fast food restaurants, getting pizza, or buy doughnuts/ice cream to satiate our hunger. When I'm not seeing them, I do my best to fill myself with something homemade & healthy.


I ran out of spinach, but I'm a fan of avocado salads too. I combined avocado, cherry tomatoes, red onion, & parmesan cheese, seasoned with black pepper & dressed with balsamic vinaigrette. It was so delicious ♥

I had roasted chicken as well. It was just seasoned with salt & pepper. You can pan roast it by frying it in oil, skin side down, on medium heat for about 15 minutes(until it gets golden/crispy). Then flip them & put the pan(it shouldn't have rubber/plastic, make sure it's entirely safe to use in the oven) in a pre-heated oven at about 400 degrees for 30-35 minutes. Some ovens/stoves are different & not all chickens are born the same size, so this is open to adjustment. You can gently press the chicken to make sure the juices run clear--that means it's done.

This is a personal blog where I post about my interests & daily life. My blog is absolutely not a fashion or make up blog, they are just a part of my interests—meaning that my posts aren't restricted to just that. I am not an expert & I am not sponsored to do reviews.

Any personal photographs are taken by me on a Canon G10 or iPhone 4. Any gifs or images were created/edited by me as well, where I don't permit using elsewhere.

subscribe bloglovin' twitter tumblr 8tracks



about me

Age: twenty
Residence: Tokyo, Japan
Ethnicity: Vietnamese, Japanese, Chinese
Languages: Japanese, Vietnamese, English
Hobbies: playing video games, eating, sleeping, reading, blogging, & listening to music



( read more... )
archive